NATURAL PERFORMANCE INSOLE
Developed by sport scientist, recommended by athletes CurrexSole (previously known as Footdisc insole) is the brainchild of Currex GmbH , the leading biomechanical company in Germany.
Its founder Björn Gustafsson, a former triathlon world champion, retired prematurely owing to injury. Short after his retirement he decided to devote himself to biomechanical science, the result of which was the invention of the Footdisc plate and insoles which help athletes like himself prevent injury.
Working together with eminent organizations such as Yang Ming Medical University and Hsing Kwang Hospital to pilot test and prove currexSole's efficacy and performance enhancement, we are very confident to say that currexSole can relieve knee, foot and back pain, whilst being comfortable to wear as well. CurrexSole offers better physical performance and body health.
1989

Björn Gustafsson won the World Triathlon Junior Championship
Björn Gustafsson was 2nd place at the European Triathlon Championship

1992

His promising athletic career came to an abrupt end due to a running related soft tissue injury

2000

Footdisc insoles became a modulated, semi-custom-made product to be sold around the world

2004

He established Currex GmbH – "the king of running" – an interdisciplinary organization with the aim of developing and producing leading analysis systems and procedures for orthopedic gait

2009

2012

Footdisc was voted the best insole above 5 other competitors; described by UK magazine "Running Fitness"
AWARDS
2008 ISPO Munich Invention award 2008 Taipei International Medical Exhibition  Invention award 2012 The Plus X Award in the categories Design, Functionality and Ergonomics goes to the currexSole Sport insole System.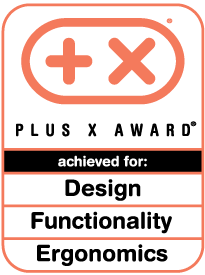 PATENT
EU patent: EP1844709 for foot print and leg axis cross check system Taiwan Patent: I315187 for insole structure M406368 for Electric Static Dissipation insole Chinese Patent : ZL200610168273.2 for insole structure ZL 201120051559.9  for Electric Static Dissipation insole Japanese Patent: 3175102  for Electric Static Dissipation insole Taiwan FDA Class 1 registered: DHA04401114007